Nau Mai
Welcome to Tātau Tātau o Te Wairoa Trust. We're the Post-Settlement Governance Entity (PSGE) for the Iwi and Hapū of Te Rohe o Te Wairoa.
Annual General Meeting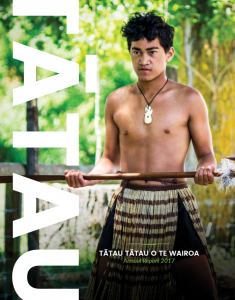 You can read our Annual Report here [PDF, 4MB]. It includes the Chairperson's Report on the Trust's activities since we signed the Deed of Settlement in November last year, the full set of Financial Statements for the eight months up until 30 June 2017, our AGM agenda and details of the four resolutions to be voted on.
November Engagement Hui
Thank you to all whānau who joined us at our nine November Engagement Hui all around Aotearoa, your Trustees were thrilled with the kōrero and turn out. We welcome these honest and robust discussions with our whānau, this mahi is crucial to helping us shape important decisions on our future.
Missed our hui? You can watch the videos on our Facebook page  or in our YouTube gallery.

Watch the opening presentation from our November Engagement Hui.
About Tātau Tātau o Te Wairoa Trust
It is our responsibility to manage the Settlement redress on behalf of our Iwi and Hapū, which is received as part of the settlement with the Crown for all our historical Treaty of Waitangi claims.
We are almost through the final stages of our Treaty Settlement journey and in the process of transitioning from our negotiating body Te Tira Whakaemi o Te Wairoa, to our PSGE Tātau Tātau o Te Wairoa.
The  Iwi and Hapū of Te Rohe o Te Wairoa Claims Settlement Bill had its first reading in Parliament on 15 March 2017, which was well-attended by whānau.
The Bill is currently with the Māori Affairs Select Committee, you are able to view the submissions that are being considered, we look forward to it moving through the Parliamentary process and becoming law.
Our Initial Trustees are meeting regularly now and issuing monthly pānui to keep our members informed.
Please keep visiting our website and Facebook page to stay updated on our mahi. Mauri Ora!