Nau Mai
Welcome to Tātau Tātau o Te Wairoa Trust. We're the Post-Settlement Governance Entity (PSGE) for the Iwi and Hapū of Te Rohe o Te Wairoa.
Next steps
Kia ora  to all whānau who attended our Special General Meeting on Saturday 30 September – the feedback round that includes our series of August Engagement Hui is now formally closed.
The next step is to allow the Trust Board to analyse gathered whakaaro. We expect to present the results back in November, and will be in touch before then.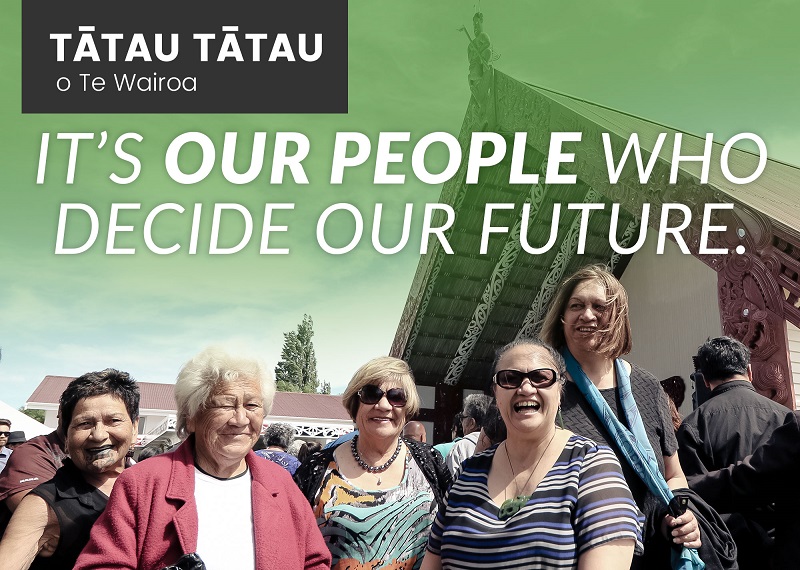 August Engagement Hui
Ngā mihi to everyone who attended our series of August Engagement Hui around Aotearoa – you can watch the presentation that opened all hui here:
Watch video from our first hui in Wairoa below, or see all the hui videos here.
Tātau Tātau o Te Wairoa Trust
It is our responsibility to manage the Settlement redress on behalf of our Iwi and Hapū, which is received as part of the settlement with the Crown for all our historical Treaty of Waitangi claims.
We are almost through the final stages of our Treaty Settlement journey and in the process of transitioning from our negotiating body Te Tira Whakaemi o Te Wairoa, to our PSGE Tātau Tātau o Te Wairoa.
The  Iwi and Hapū of Te Rohe o Te Wairoa Claims Settlement Bill had its first reading in Parliament on 15 March 2017, which was well-attended by whānau.
The Bill is currently with the Māori Affairs Select Committee, you are able to view the submissions that are being considered, we look forward to it moving through the Parliamentary process and becoming law.
Our Initial Trustees are meeting regularly now and issuing monthly pānui to keep our members informed.
Please keep visiting our website and Facebook page to stay updated on our mahi. Mauri Ora!